Looking for an extended auto warranty plan for your Porsche 718 Cayman?
Your Porsche 718 Cayman is an investment that you have to safeguard for the coming years. It must be protected against unexpected repairs and if necessary, vehicle repairs are only performed by ASE certified mechanics. Mechanical failures vary and the costs of repairs are never the same. There are different kinds of coverage with each vehicle contract, ensuring that car owners can fully customize their auto protection plans.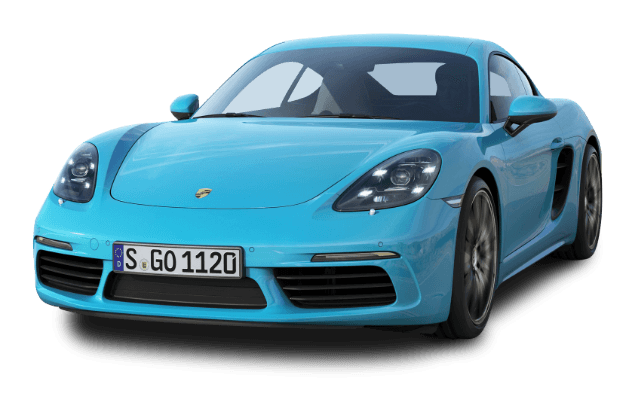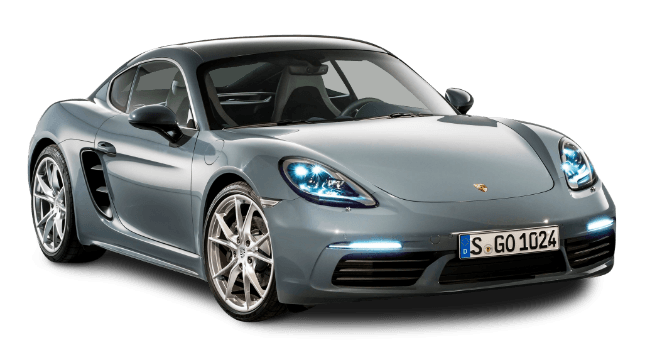 About Porsche
Porsche is a German sports car manufacturer that is based in Stuttgart. The company is under Volkswagen AG, which is owned by Porsche Automobil Holding SE. Ferdinand Porsche started the brand in 1931 but it initially did not build any cars but offered motor vehicle design, building and consulting services. The German government assigned the company to design a "people's car" and the Volkswagen Beetle was born. Porsche built its first sports car using a lot of components from this car.
About Porsche 718 Cayman
The Cayman was launched in 1996 as a coupe. Its name is an alternative spelling for a reptile called caiman, and not from Cayman Islands, which is a common misconception. For the 2017 model, the Cayman was renamed to 718 Cayman and changed the engines to small-displacement flat-four turbocharged components from the previous naturally-aspirated flat sixes. It is mechanically superior when compared to the 981 model. The present generation of the Porsche 718 Cayman is also faster and has an improved steering. It is widely acclaimed for its handling and throttle response.
Top Benefits of iDeal Auto Protection
Plans for Porsche 718 Cayman
Here are some of the advantages of choosing iDeal Auto Protection Plans
Fully customizable protection plans
Award-winning customer service team (ASE certified mechanics and 24/7 claim and customer service representatives)
Free 24/7 roadside assistance for all plans
Any ASE certified mechanic of your choice
30-day money back guarantee
Flexible and easy to budget payment plans
Get Your Porsche 718 Cayman Extended Auto Warranty Plan Today!
A Porsche 718 Cayman is a vehicle that you would like to enjoy for many years to come. Parts and labor costs for repairing a 718 Cayman is expected to be high if the failures happen beyond the original manufacturer warranty period. A vehicle protection plan protects you against unexpected financial expenses when the car breaks down. It also allows you to choose your own ASE certified mechanic to repair broken components as soon as they occur.
Vehicle service contracts reimburse car owners for the required repairs. They also provide 24/7 roadside assistance and towing services. You can enjoy driving your car knowing that help is just a call away if the car suddenly breaks down.
Protecting your Porsche 718 Cayman with an extended service warranty plan will likely enhance its resale value if you want to sell your car in the future. Protection plans are transferrable so the new owner can benefit in the long run as well.
Ready to get an auto protection plan for your Porsche 718 Cayman now?
Simply get a quote with no-obligations or call us at 877-934-9692 to find out more.