Looking for an extended auto warranty plan for your Bentley Mulsanne?
At iDeal Auto Protect, we want to make sure that your Bentley Mulsanne is insured against repairs and more, long after the initial manufacturer's warranty has expired. For that very reason, we offer a number of ways to protect your automotive investment – extended service warranties. We have warranties to match or be customized to an impressive array of vehicle choices. The prestige of owning a Bentley can be threatened by breakdowns and repairs. But not as long as you have one of our warranties with which to protect your beloved vehicle.
About Bentley
A luxury SUV and car manufacturer, British company Bentley has its headquarters in Crewe, England. As of its founding in 1919, the company was known as Bentley Motors Limited. Eventually, Volkswagen acquired the company. Bentley entered the "24 Hours of LeMans" in numerous races between 1924 and 2003, and won in the following years: 2003, 1930, 29, 28, 27, and 1924. That's an impressive record! In addition to the Mulsanne, recent Bentley creations include the Continental GT Convertible, Continental GT, Bentley's Zegato GTZ, Continental Supersports, Continental GTC, Continental Flying Spur, Continental GT, and many, many more.
ABOUT BENTLEY MULSANNE
The flagship model of the Bentley range, the Bentley Mulsanne has been designed for those possessing the desire to change their ideas into reality. Representing the ultimate combination of both performance and luxury, this is the world's finest handmade car. Three remarkable vehicles are included in this range:
Mulsanne Extended Wheelbase, for those who desire comfort and extra legroom in the back
Mulsanne Speed, for dynamic driving
And the Mulsanne
Paying tribute to Bentley's founder, the Mulsanne W.O. (by Mulliner) was created to celebrate Bentley's Centenary. A part/piece from the founder's personal vehicle, in fact, is contained in each car! Only 100 of these limited edition automobiles were produced, providing the perfect opportunity for a smart investor to own a piece of priceless Bentley history.
Top Benefits of iDeal Auto Protection
Plans for Bentley Mulsanne
Here are some of the advantages of choosing iDeal Auto Protection Plans
Fully customizable protection plans
Award-winning customer service team (ASE certified mechanics and 24/7 claim and customer service representatives)
Free 24/7 roadside assistance for all plans
Any ASE certified mechanic of your choice
30-day money back guarantee
Flexible and easy to budget payment plans
Get Your Bentley Mulsanne Extended Auto Warranty Plan Today!
There can be little doubt as to why it is of the utmost importance to protect your Bentley Mulsanne with an extended warranty from iDeal Auto Protect. It's just good business sense to make the most of your investment. With our extended warranty, you can do just that by covering unexpected repairs and breakdowns. Customize exactly the kind of warranty that offers security and peace of mind for you, personally.
The process of taking advantage of your warranty is easy: Simply locate the nearest ASE certified mechanic, make an appointment, and bring your vehicle in. You'll be out on the highway again in a flash, with a vehicle that has been restored to like-new working condition.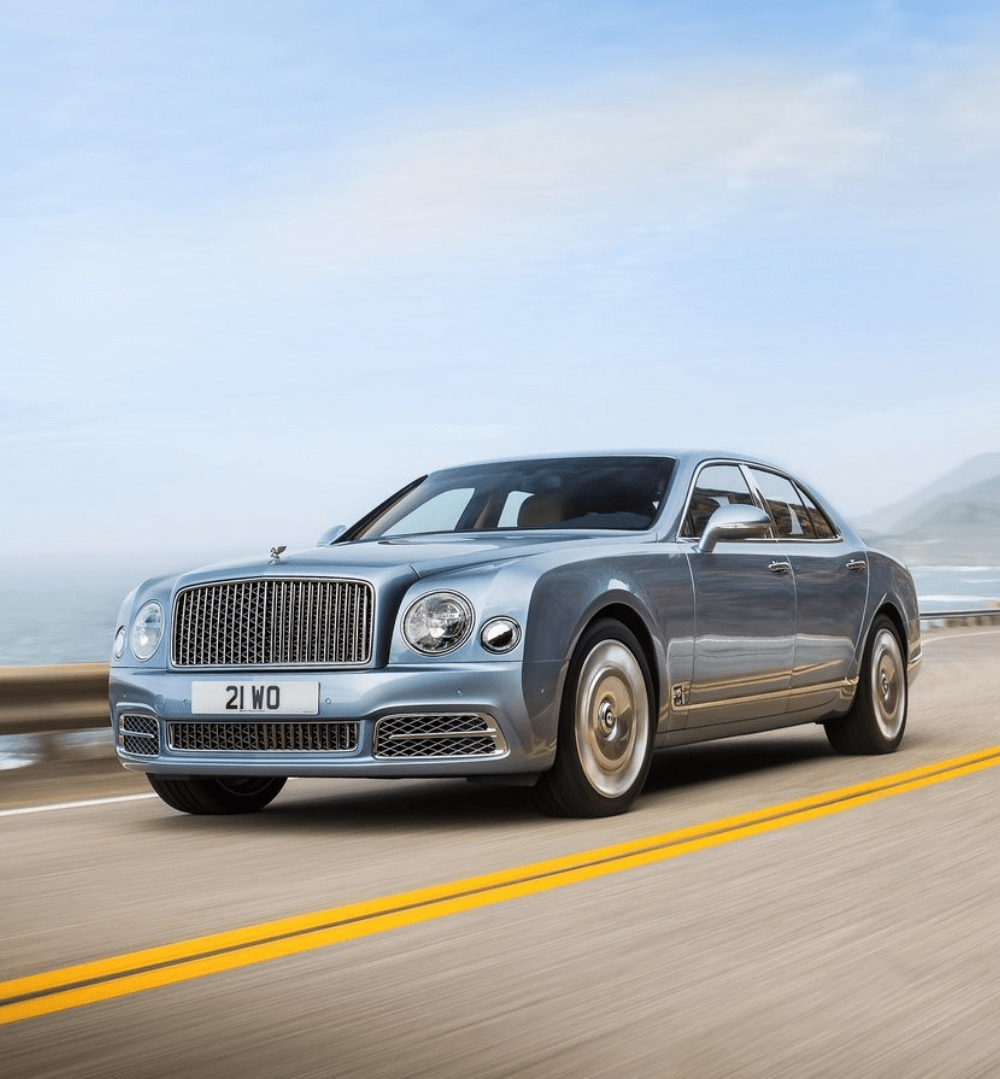 Ready to get an auto protection plan for your Bentley Mulsanne now?
Simply get a quote with no-obligations or call us at 877-934-9692 to find out more.