Audi A5 Cabriolet Extended Warranty
Looking for an extended auto warranty plan for your Audi A5 Cabriolet?
The original manufacturer's warranty typically expires a few years after purchasing a car. As we all know, unforeseen repair costs can be expensive. If you are buying an Audi A5 Cabriolet, the addition of an extended vehicle service contract will guarantee longer enjoyment of this luxurious vehicle. iDeal Auto Protect offers customizable auto protection plans for many vehicles, including the Audi A5 Cabriolet. With a vehicle protection plan, you can drive your ride with complete peace of mind without you getting troubled by repair bills down the road.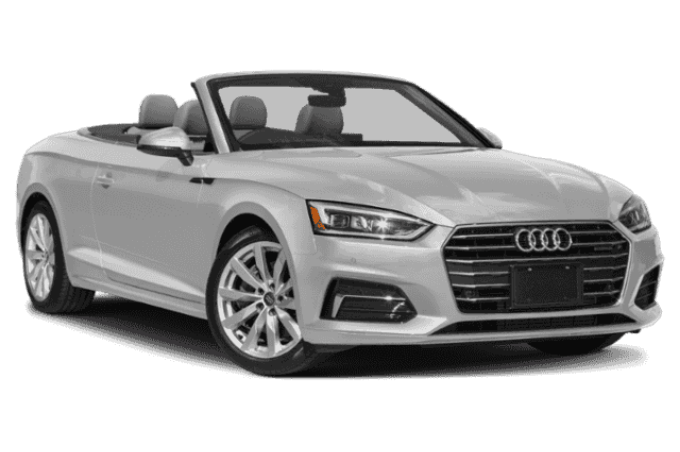 About Audi
Audi AG was founded by August Horch before the end of the 19th century. Horch was dedicated to building reliable cars and his company started on a small scale. This principle led to the brand's reputation as being one of the best German automobile manufacturers. Today's Audi vehicles are praised for having reliable engines, classic designs, and state-of the-art features. The brand is driven by the values of its founder; developing efficient vehicles using innovative technology.
ABOUT AUDI A5 CABRIOLET
It was in the beginning of 2009 when the Audi A5 Cabriolet first rolled out of production. It featured a soft
fabric roof and has the same engine range as the Audi A5 Coupe models. The U.S. version of the Audi A5
Cabriolet went on sale as a 2010 model in September 2009. Many changes were seen in the years that
followed, including a complete redesign in 2018. The latest Audi A5 Cabriolet has a bolder exterior design,
spacious cabin, and an upgraded 252-horsepower 2.0-liter TFSI engine.
Top Benefits of iDeal Auto Protection
Plans for Audi A5 Cabriolet
Here are some of the advantages of choosing iDeal Auto Protection Plans
Fully customizable protection plans
Award-winning customer service team (ASE certified mechanics and 24/7 claim and customer service representatives)
Free 24/7 roadside assistance for all plans
Any ASE certified mechanic of your choice
30-day money back guarantee
Flexible and easy to budget payment plans
Get Your Audi A5 Cabriolet Extended Auto Warranty Plan Today!
As your Audi A5 Cabriolet gets older, the original manufacturer's warranty will expire typically after three years. Without coverage, you will be left to pay for components that start to malfunction with age. This won't happen if you purchase a vehicle protection plan for your prized vehicle. An extended warranty plan can reduce the costs of rectifying an array of automobile issues.
An auto protection plan also lets you choose any ASE certified mechanic to repair your vehicle. This means you can have repairs done anywhere via iDeal Auto Protect's extensive network of licensed mechanics. You can also utilize 24/7 roadside assistance services if your vehicle needs towing. Auto protection plans are transferrable, which helps lock in a better resale value. Its benefits can also be enjoyed by the new owners if the car is sold in the future.
Ready to get an auto protection plan for your Audi A5 Cabriolet now?
Simply get a quote with no-obligations or call us at 877-934-9692 to find out more.